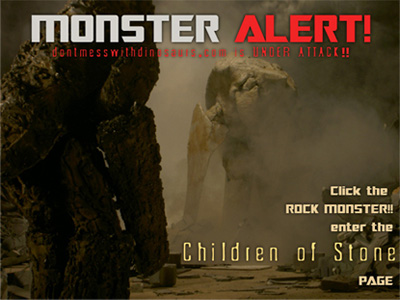 I have finally put my Senior film project from college online. Enter the "Children of Stone" page to watch the video at high quality and check out behind the scenes footage, photos and concept art.
Thanks to everyone who made this movie possible. For those who I haven't excitedly told, "Children of Stone" and "Moss: A Tribute" are going to be on TV. I was contacted by a TV station called
Mhz Worldview.
One of their programmers saw the animated intro to "Children of Stone" on YouTube and apparently liked it enough to want to put the entire film in their block of programming for children and teens.
Since I no longer have to waste my time and money with film festivals, I can also put "Children of Stone" up online. I've put a nice hi-res version on
DontMessWithDinosaurs.com
and I have also put it up on YouTube for your convenience and ease of sharing.