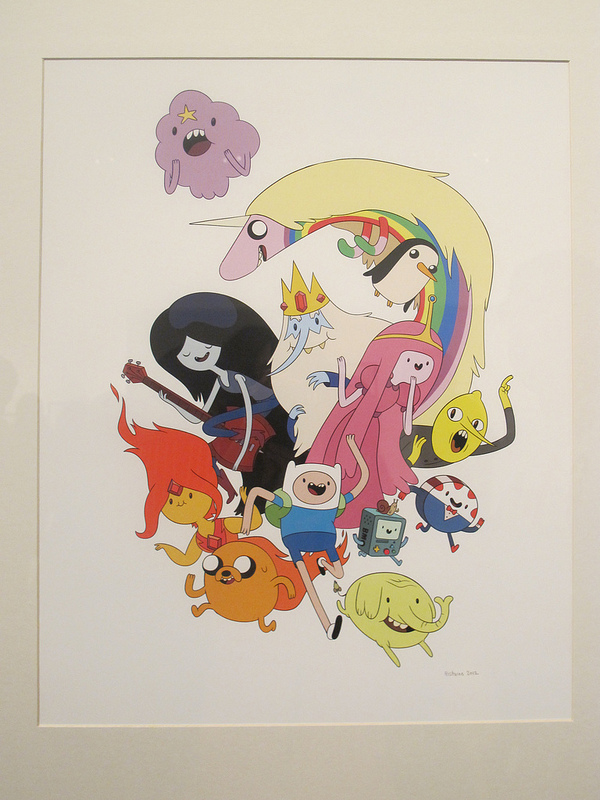 I have a confession to make: I'm not a fan of "Adventure Time." Yes, you read that right. The show doesn't do anything for me. Oh, I can watch it, alright – seen a couple of episodes, had a few laughs. I'm just not excited enough about it to merit falling out of my chair in anticipation of the newest episode, or forking out 27 bucks for the DVD set.
That being said, why then would a gal like me drive nearly 20 miles to attend the opening reception for Oootopa: An Artgebraic Tribute to Adventure Time last Saturday? Simple, really. Ever been impartial to a show/movie/game/whatehaveyou, yet the design of it somehow grabs you? That's how I feel about the series. It's like how I've never seen a single episode of "Gurren Lagann," and yet I can't stop staring at posters of Yoko Littner and Nia Teppelin. You can't deny the visual appeal of those characters.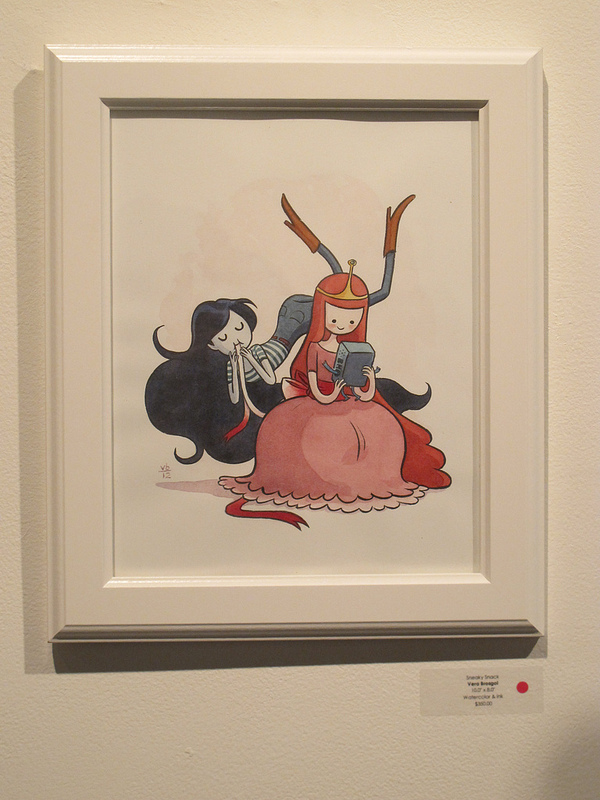 Secondly, some of my favorite artists from the blogosphere were there, such as Brigette Barrager and Vera Brosgol. And while I'm confessing here, here's another bomb for you: I have a HUGE crush on one of the "Adventure Time" artists. I won't say who, but he knows who he is because I asked him out at Comic-Con last month. He was a gentleman about it, though, stating his respect for my boldness before turning me down politely. I wondered if running into him at the show would be awkward, but to my pleasant surprise, the meeting was very friendly. One would think I'd be embarrassed to speak of rejection, but quite the opposite. I find it very amusing, really. You know, the "Family Guy" artist in love with the "Adventure Time" artist. Sounds like the makings of a fun story, haha!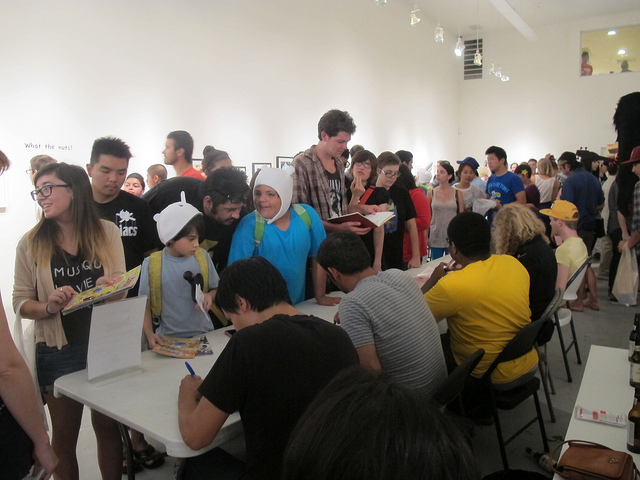 The gallery was packed that night, with fans lining up to get autographs from the artists, and an even longer line, outside, that snaked from the front of the building all the way to the back of the bank adjacent to it. My friends and I would have waited for over an hour in that line if it hadn't been for one of my friend Laura Robinson's Cartoon Network connections spotting her and letting us in without a hitch. Note to self: bring Laura to all shindigs related to Cartoon Network shows.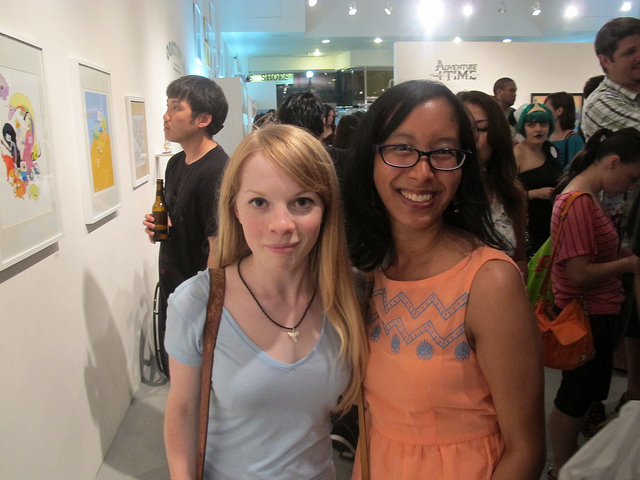 The event was almost like a Concept Design Academy reunion. Came in with my Story Development classmate April Connors, and ran into a few other classmates, including Naomi Hicks from Figure Invention. Together, she and I escaped the mad Oootopia crowd for the more humble gathering of Hansel & Gretel gallery-goers upstairs.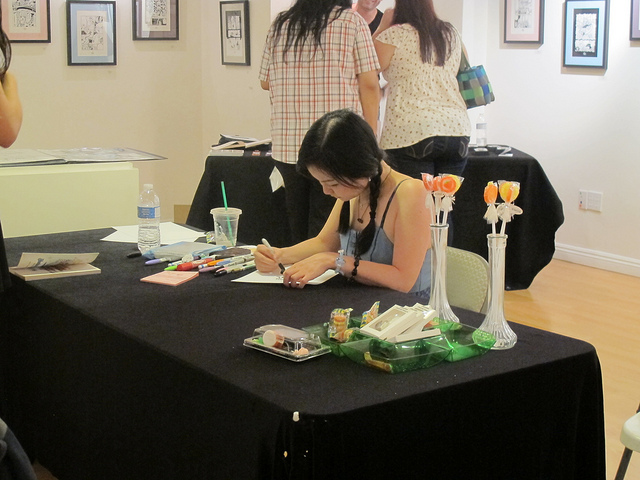 Japanese film crew and photographers had their cameras on manga author Junko Mizuno, as she signed autographs for fans, while Morphik had a booth behind her, selling lovely leather bands with Hansel & Gretel charms that could be removed and displayed in the company's signature black box frame.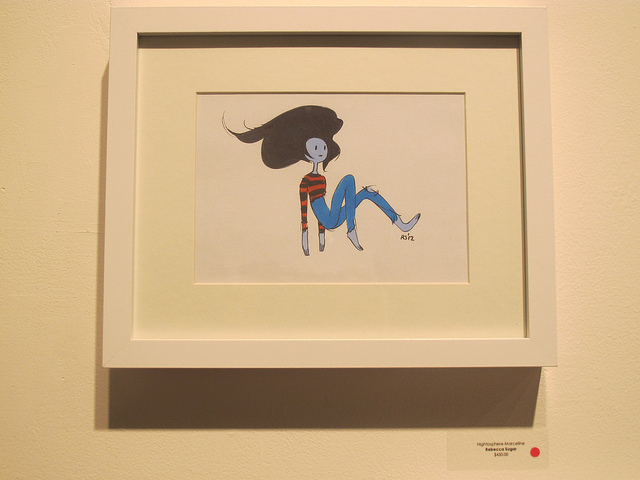 When I returned downstairs, I got a little too happy with the camera, so much that I forgot to introduce myself to Rebecca Sugar before I had to leave to meet up with my friends at cha FOR TEA. I wanted to meet her because she's another person whose art I really appreciate. That, and I came in with Ben Li, who was a classmate of hers at the School of Visual Arts in New York.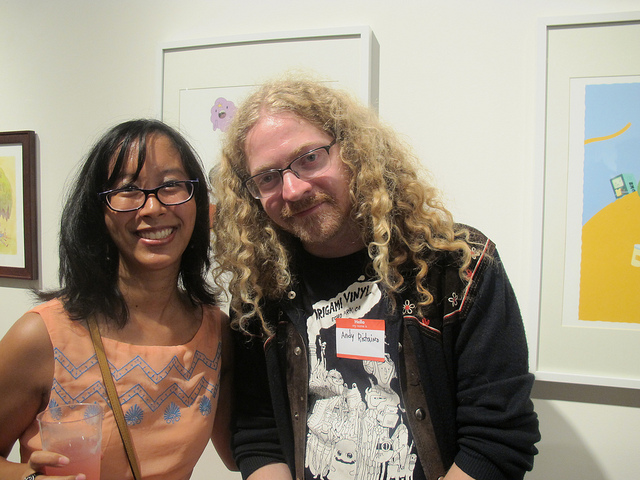 At least I got to talk to Andy Ristaino again, the lead character designer, soon-to-be board artist, of "Adventure Time," and – whoa! – another confession: I like him far more for his personal work than for his work on the show. The real artist whose "Adventure Time"-related work I love the most is Natasha Allegri. I don't think anybody draws those characters more beautifully than she does.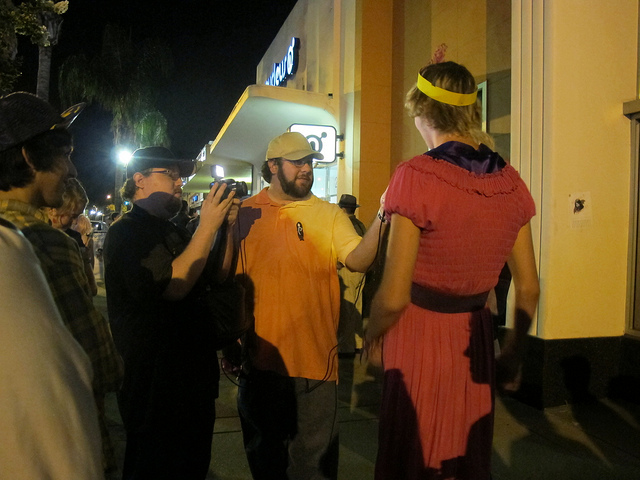 For more information on Oootopia and Hansel & Gretel, Things To Do In LA's Jonathan B., whom I saw interviewing a group of cosplayers in front of me while I was waiting in line to get in, wrote these cool articles:
Oootopia: An Artgebraic Tribute to Adventure Time Part 1: Art
Oootopia: An Artgebraic Tribute to Adventure Time Part 2: Fandom
Hansel & Gretel at Gallery Nucleus
For more photos of the event, check out my set on Flickr.
Oootopia: An Artgebraic Tribute to Adventure Time and Hansel & Gretel