Click the Album cover to enter it's page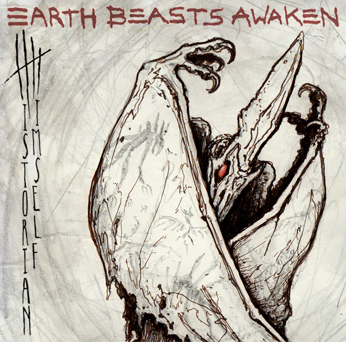 Attention artists, monster enthusiasts, and wanderers of the sacred terrain. I have made an album of music for you. It is called "Earth Beasts Awaken" and it is finally done. If you click on the above image it will transport you through the interweb to the "Earth Beasts Awaken" page where you can download the entire album (for free, of course) plus check out lyrics and album art (also by me).
I will be making music videos for several of the tracks, and I would encourage you to please leave comments, which help me to figure out who likes what if anyone likes any of it. Also it just makes me feel kind of warm and excited when I get comments - even negative ones. Hope to hear from you soon.
Oh, and this is Old Mountain-Back. He will also transport you to the Earth Beasts Awaken page. That is where he lives.